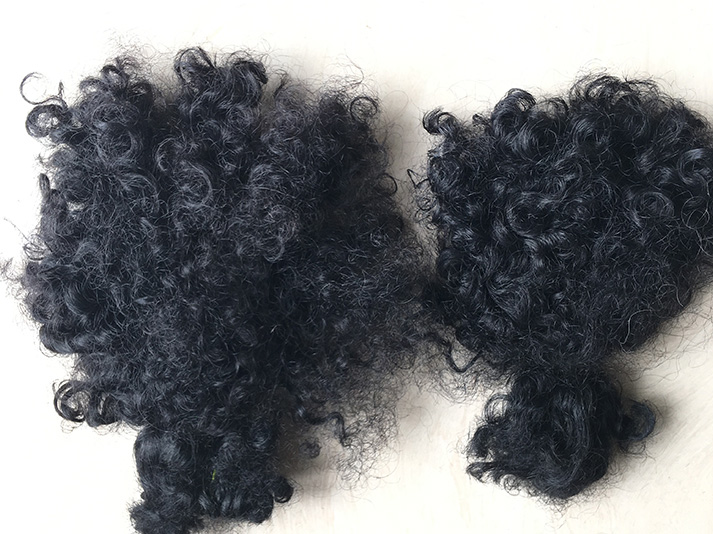 20 Jun

The additions of Natural Hair

There are a multitude of types of hair extensions. Indian Human Hair Extensions takes stock of the natural hair extensions, the safest and most upmarket extensions and hair extensions. Change your head in a few hours and get a length or a volume to make envy your friends? It is now possible thanks to the extensions of hair!

There is a multitude of capillary extensions. Natural extensions are by far the prettiest, but also the safest on the market.
Extensions vs. Natural Hair Extensions
The Indian Hair Extensions of natural hair make it possible to obtain a result close to reality and therefore almost unsuspected. Natural extensions are indeed chosen to be the closest to your hair nature, both in terms of the caliber of your hair as well as their quality or color.
For those who want an unsuspected and lasting result and also for those also who have hair a little fragile and do not want to spoil them with dubious techniques!
The laying of extensions of natural hair, how does it work?
As with any pose, the hairdresser first performs an accurate diagnosis of your hair: thickness and quality of the hair, volume, color, state, etc. This diagnosis allows him to define very precisely the extensions he will apply to you, whether we talk about nature or hair color used for extensions.
When the extensions arrive in the living room, it takes about 2 hours for installation. This is done in the cold: the locks of natural hair are attached to your hair thanks to vegetable glue (called synthetic keratin) invisible. This is the least aggressive technique, by far, for your hair.
Are natural hair extensions damaging the hair?
The technique used to fix the Indian Hair Extensions is the least aggressive on the market. To optimize the outfit as much as a result, brush your hair morning and evening and treat it with a hair mask once a week.
Where does the hair used for extensions come from?
The urban legends about the provenance of hair used for extensions are legion!
Most of the hair extensions come exclusively from India. Indian women have hair that is similar to that of Western women, unlike Asian women, for example, who have hair that is much thicker than ours. Indian hair is also particularly popular with hair extension companies because they are so-called "virgin" hair: they have received no treatment; no coloring that could have altered their quality.
The Indian custom requires that the Indians shave their hair in the temples to purify themselves or to ask for a favor. Every day, 20,000 people give their hair! These hairs are then sold by temples to companies specializing in hair extensions.
A lucrative economy for these companies, but also for the Indians, since the money raised by these sales has, to date, opened four hospitals where the poorest receive care free; serve 30,000 free meals a day, to open a dozen schools. The hair is then transported to the region of Rome, Italy, where they are treated to meet Western standards. The color, length, calibration: there are hundreds of different extensions!